seafood
The ocean provides not only delicious fish to Korean cuisine but also seaweed and various seafoods. Even though it's a long way to the ocean from the Okims we still go through the trouble of bringing you fresh seafood from reliable suppliers.
---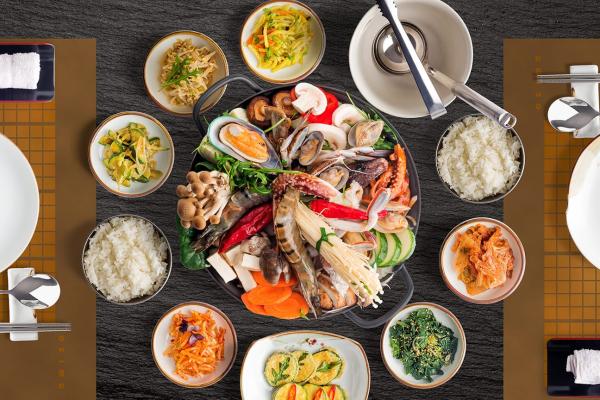 해물전골
Haemuljeongol
Sea food stew
Within an expertly seasoned broth you cook shrimps, swimming crabs, squid, greenshell- and carpet shell mussels, European angler, tofu, various mushrooms and vegetable varieties right at the table. You take what you're in the mood for from the grill. At the end of the meal we recommend thick rice noodles which you can cook in the broth of the sea food stew for an apt finish to the stew.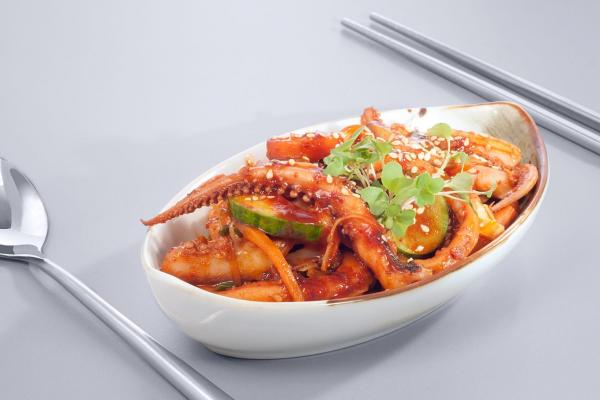 오징어 볶음
Ojingeo bokkeum
Fried squid
For this appetizer we blanch squid, marinate it with onions, carrots and cabbage in a spice mixture of gochujang and red chili powder and sear it in a cast iron pan.