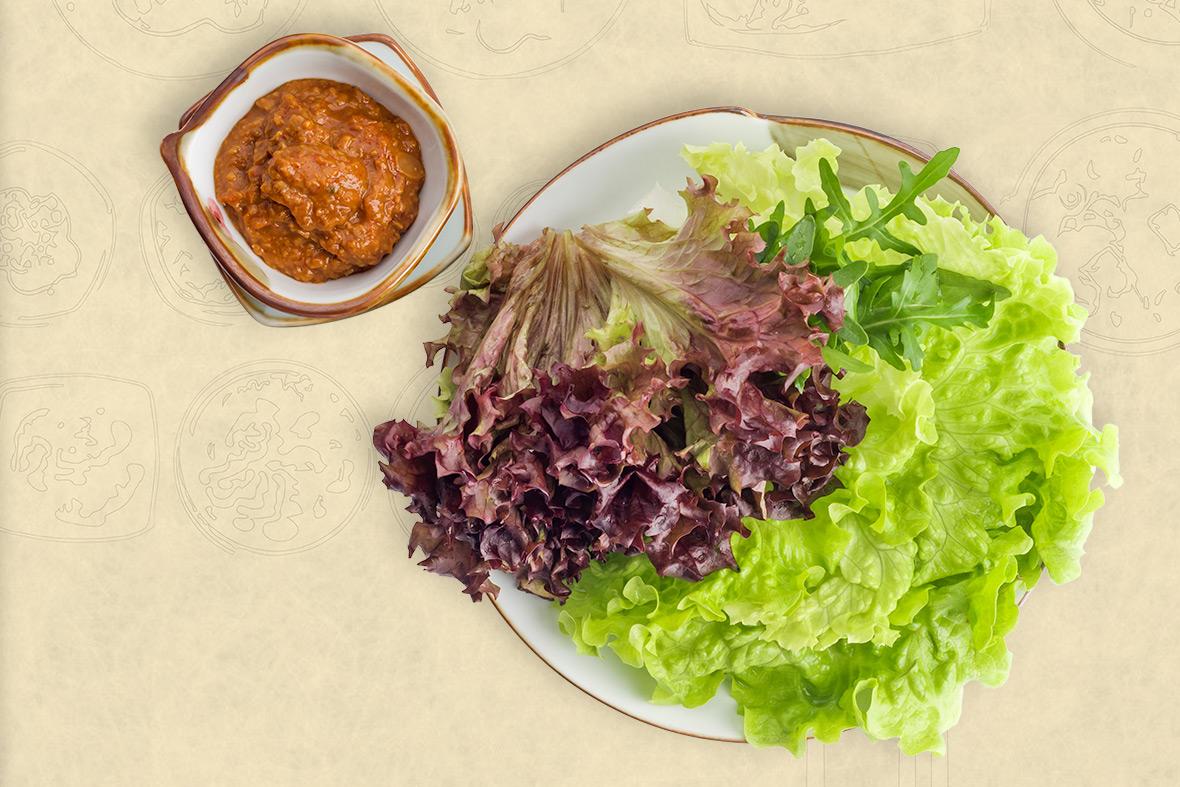 Lettuce leaves with ssamjang
A small bowl of ssamjang, a delicate sauce from fermented bean paste, chili paste, sesame oil, garlic, spring onions and a dash of brown sugar, served in seasonal lettuce leaves.
Grilled meat is delectable in fresh lettuce leaves. Take a leaf into your hand, put a dab of ssamjang and rice onto it and top it with the meat. Fold everything into a little package and enjoy the heavenly flavors in one bite. Crunchy salad, warmly steamed rice, flavorful meat and the aromatic ssamjang sauce - a firework of taste upon your palate.