Voucher purchase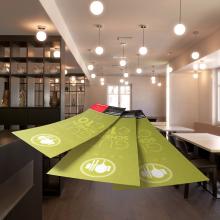 Gold bestows vanity,
raw pride;
friendship and love
bestow delicacies.
---
Giving good gifts is easy. Enter the desired sum of your gift. From 50 Euros onwards you pay no shipping costs. Enter the shipping and e-mail address where we can send the confirmation and bank account information regarding the Payment.
Two days after receiving the payment at latest, the vouchers will be delivered to your mailbox.