Awards
Of course we cook just for you, dear customer. But honestly? A little recognition for our work in the kitchen is still nice. And when an editor writes accolades about it, then we put those on our website with delight, knowing that more will only come if we improve a little every day.
---
2021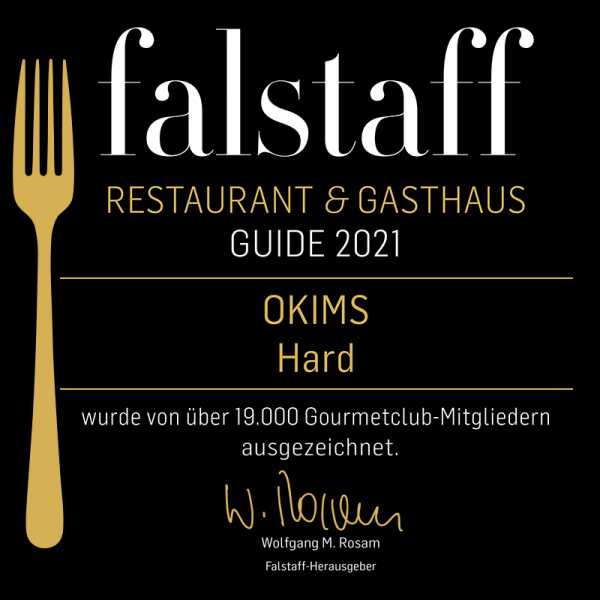 A Golden Fork from Falstaff
Just now the magazine "Falstaff" honored us by awarding the Okims with a "golden fork" as they did the previous year as well. Votes came from the members of the Falstaff gourmet club to which you can sign up as well to articulate your culinary Impressions. We thank all those that gave our little restaurant their vote and hope to see them again soon.
2019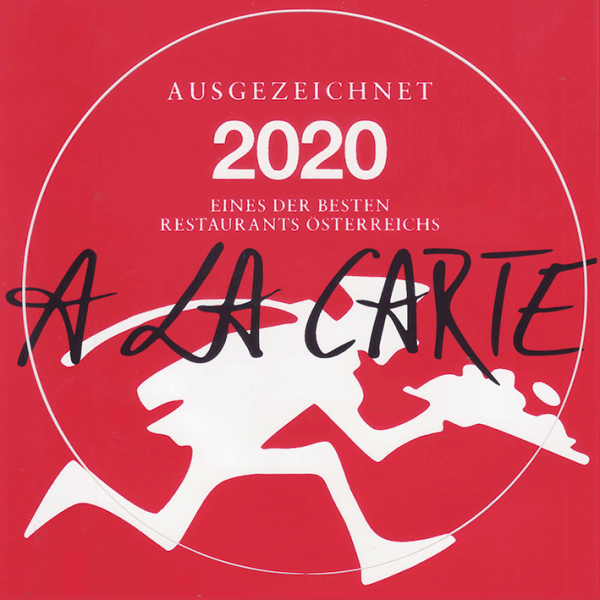 A la Carte 2020
Since we opened the Okims we have been accompanied by a recommendation of your cuisine from A la carte. What we serve has been praised in 2020 as well, which delights us. Sincere thanks to the Editors and Bon appetit to you in 2020 as well.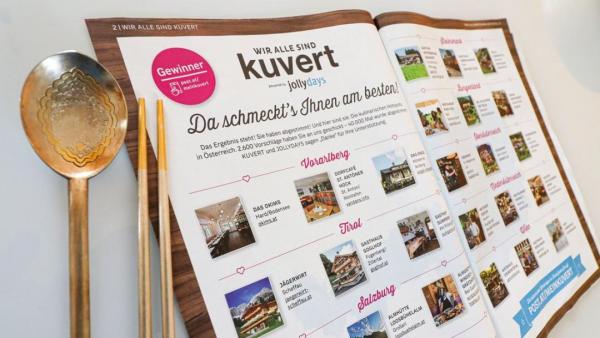 Okims a top 3 restaurant
Just two weeks before the begin of our vacation we got the happy news from "Kuvert" that our patrons voted the Okims into the top 3 restaurants in Vorarlberg. We are delighted that our cooking is appreciated and thank you for your choice in this Austria wide vote.
2018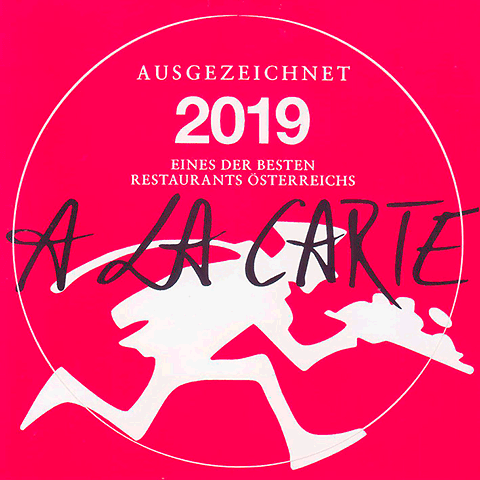 A la Carte 2019
For the seventh time in a row we have been included in the A la Carte restaurant guide. We are glad for the long years of support toward our efforts and will try to impress you in 2019 as well.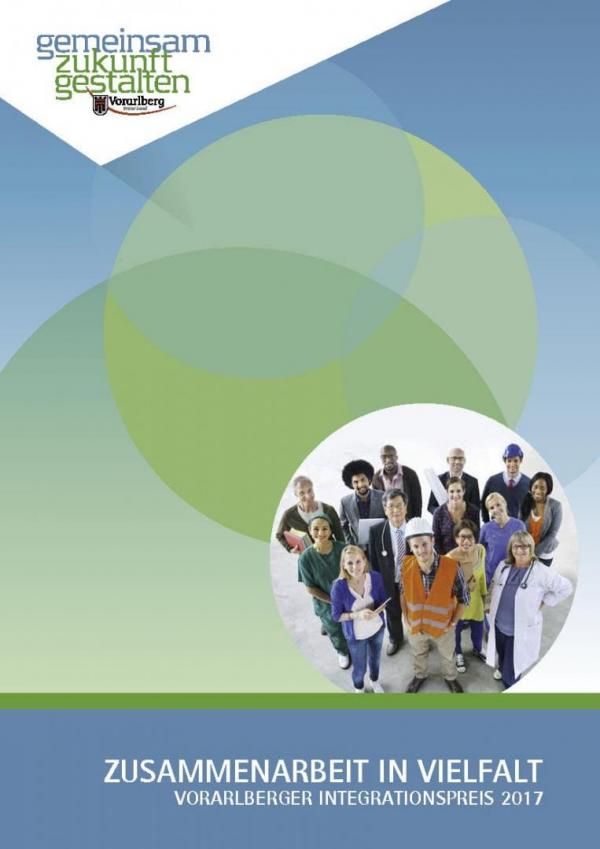 Integration award
Our Submission: "Eating together is directly social learning, which is supported by research. According to this principle the Okims is a space of intermingling between all cultures. This finds its place in the restaurants architecture which is designed after the Korean Madang.
This simple recipe, that the way to love and understanding is through the stomach, lives at the core of the Okims and is served fresh daily, in a fusion of Vorarlberg cuisine and Korean cooking tradition. Masistgedeuseyo!"
was awarded with the thanks of the local government of Vorarlberg.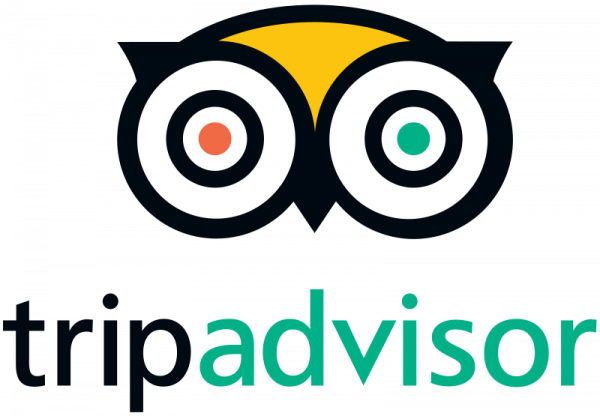 Trip Advisor
Your kind words and blessed appetite are our greatest prize, and the best reason to put our all into it every day. The fact that in June we received the Certificate of Excellence 2017 from TripAdvisor makes us overjoyed, because this award is given based on your ratings. Thank you for loving our food and gracing us with your patronage.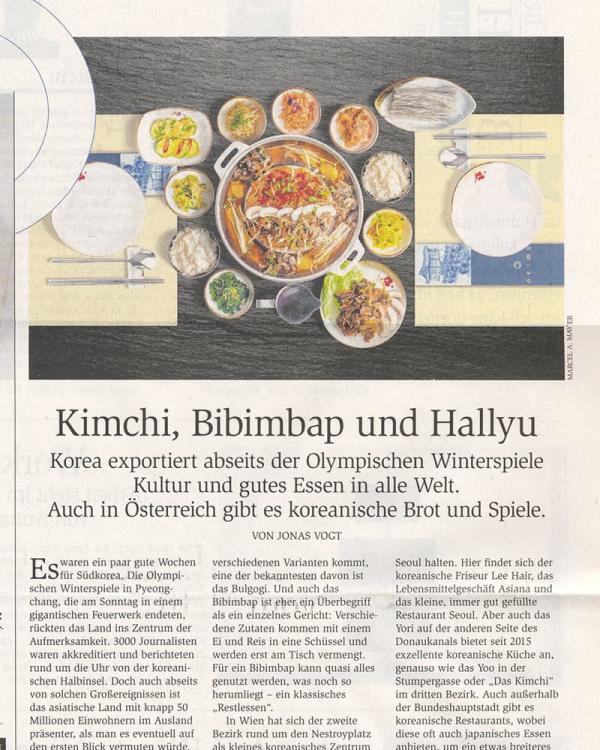 Friendly mention
At the end of the winter olympics in Pyoengchang the Raiffeisen magazine dedicated half a page to the Korean way of living and mentions the Okims favorably, along with use of images from our menu.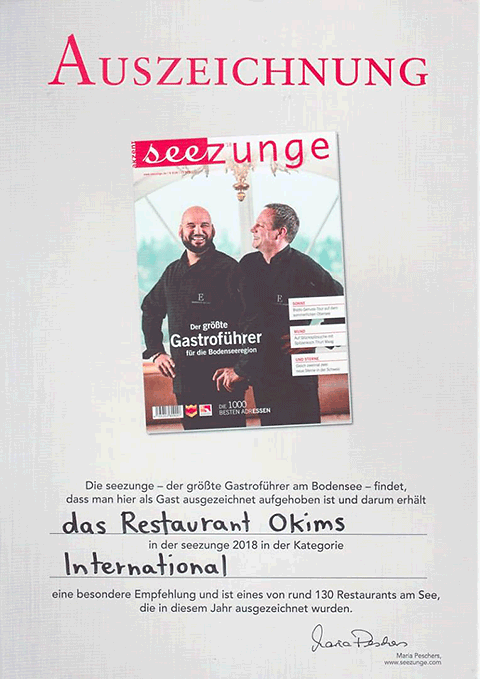 Seezunge
To our great pleasure the gastronomy guide "Seezunge" expressed a recommendation for our cuisine in the category "international".
2017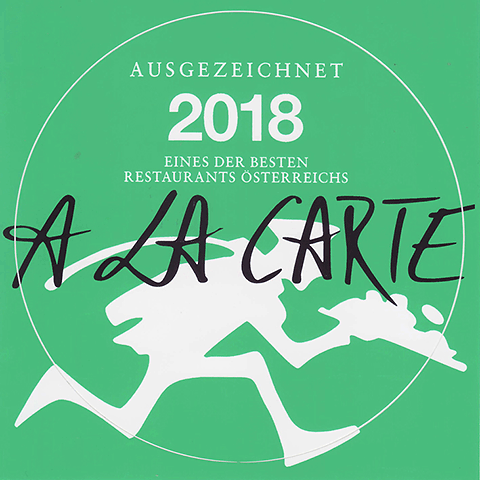 A la Carte 2018
For the sixth time since 2013 we have been honored to appear as a recommendation in the A la Carte gourmet guide in 2018. We're looking forward to your hearty appetite!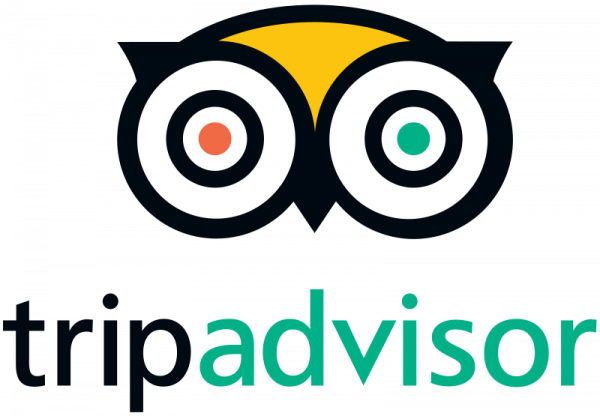 Trip Advisor
We are delighted that our Korean restaurant Okims in Hard, Vorarlberg was awarded the certificate of excellence 2016 by TripAdvisor. This acknowledgement is based upon the continuous positive reviews which we have received from our satisfied customers. To us an incredible confirmation of your approval and additional motivation to make our commitment to your well-being the measure of our trade. For that we want to thank you.
Wann&Wo
Just in time for Valentine's day we were thrilled by the positive Report by Ms. Melanie Renner in the newspaper "Wann&Wo" on the 12th of February 2017. We deem the utmost accurate description of our restaurant and the recommendation to meet with friends for a table grill in the Okims intensely successful and are thankful for the kind words.
2016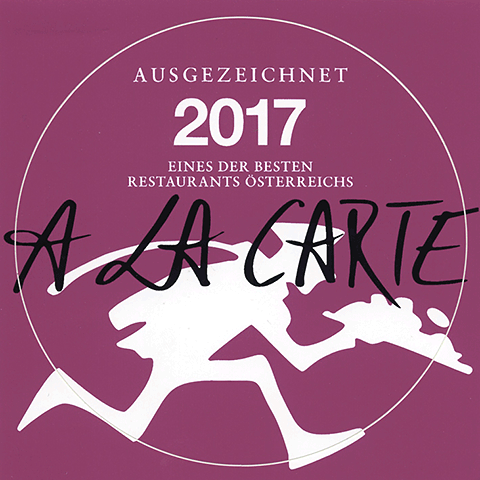 A la Carte 2017
Our cuisine has once again been awarded the "Trophée Gourmet A la Carte" by the testers around Christian Grünwald. We will continue to consider quality, freshness and meticulous preparation as the basis of our business.
2015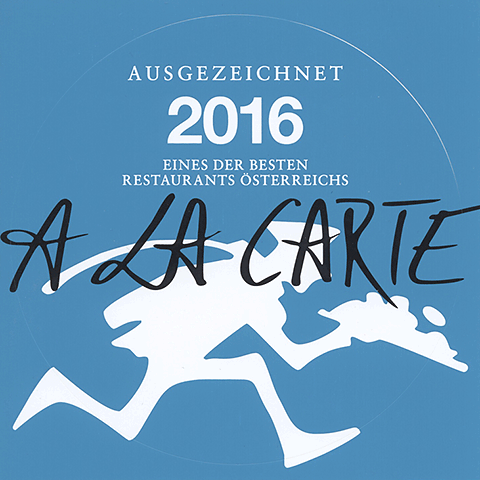 A la Carte 2016
Our cuisine has this year again been awarded the "Trophée Gourmet A la Carte" and we feel honored that you and the testers around Christian Grünwald still enjoy our food this much.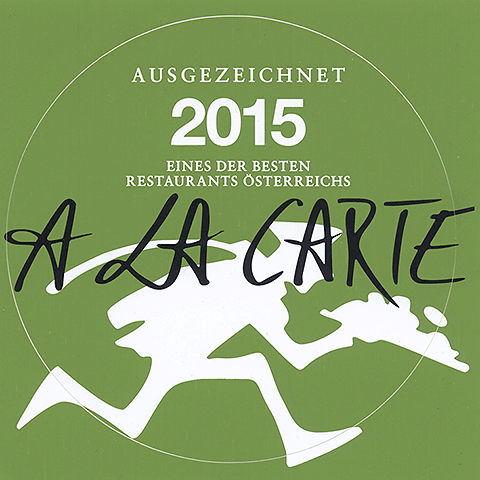 A la Carte 2015
The "Trophée Gourmet A la Carte" was celebrated with 650 guests in June 2015, for the 26h time since 1989, the creation of the award. With the "Trophée Gourmet A la Carte" the team around Christian Grünwald honors extraordinary gastronomic performance.
We are especially grateful to be deemed "one of the best restaurants in Austria" by A la Carte and take this Honor as motivation to serve you, dear customer, more than just one delectable meal in our restaurant.
2014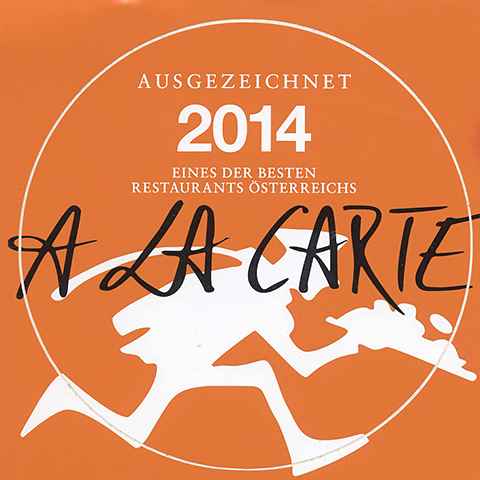 A la Carte 2014
Our cuisine has this year again been awarded the "Trophée Gourmet A la Carte" and we feel honored that you and the testers around Christian Grünwald still enjoy our food this much.
2013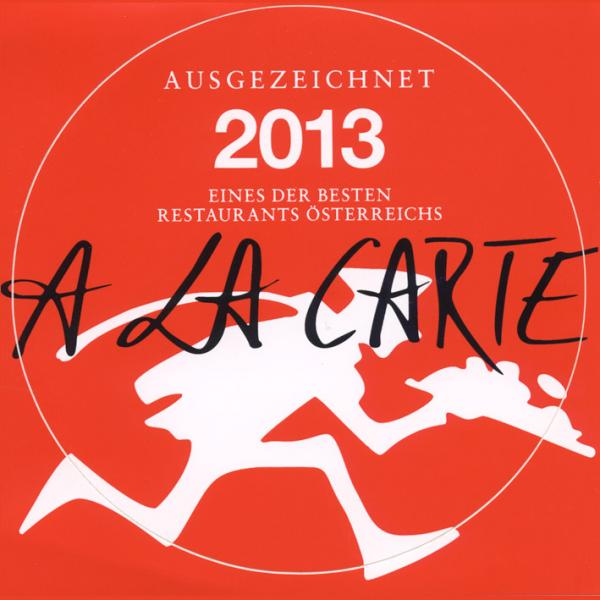 A la Carte 2013
The Okims had barely opened when the honor of a mention in the A la Carte gastronomy guide was bestowed upon us. We don't cook for awards but for the palate of our patrons, however we are still elated any time experienced gourmets, such as A la Carte, encourage our work.